EXPERIENCE THE CENTRAL ADVANTAGE
Car Wash- Auto Detailing- Krown Rust Control
At Central, we use our 20+ years in the Car Wash industry to provide our customers with quality service and the best possible vehicle wash solutions.
We offer easily customizable packages and the convenience of a gas bar, store, and car wash all in one central location. When you come to Central, get comfortable in our family-friendly lounge, while our experienced team takes care of all your automotive needs.
Live Car Wash Lineup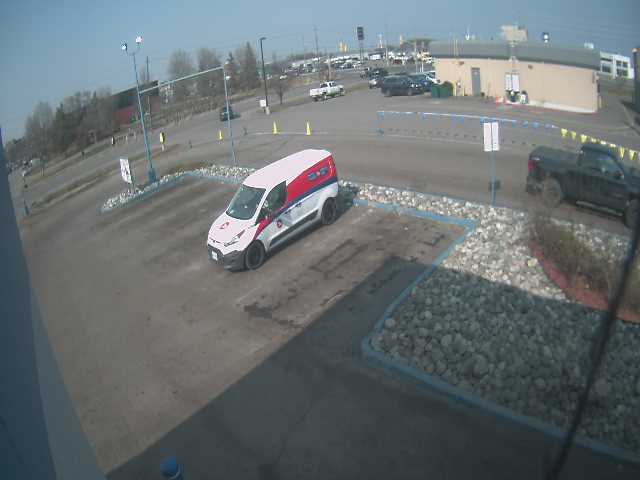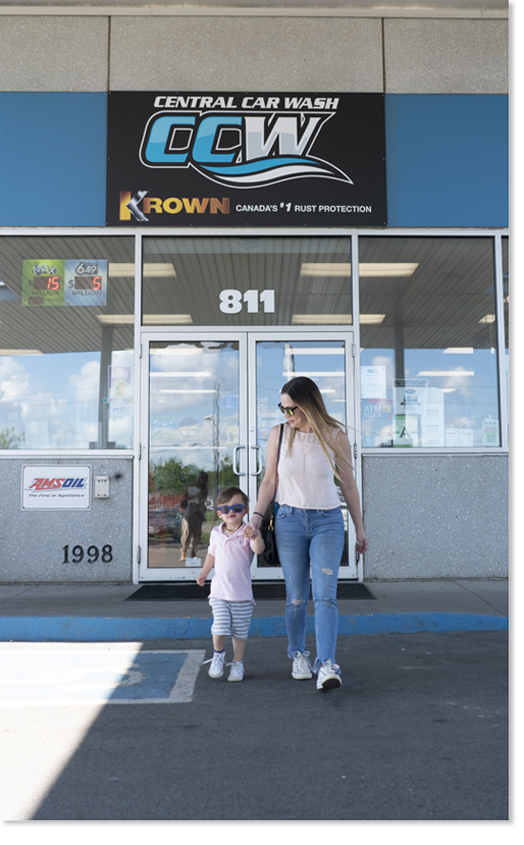 Eco-Friendly
Helping the environment and keeping our lake clean is a priority at Central Car Wash. In addition to using only eco-friendly products, we clean our wastewater and use washing methods that minimize water usage.
Thunder Fuels
Fuel up locally! Thunder Fuels will power your vehicle for any destination. Central Car Wash provides Thunder Fuels high-quality products to our customers at our full-service gas bar.
Krown Rust Control
We are Thunder Bay's dealer for North America's #1 rust protection – Krown. Protecting vehicles from rust since 1986, Krown offers locked-in pricing and is a safe and eco-friendly product.
20 Years of Service
At Central Car Wash, we understand that we owe our last 20 years of success to our community, our dedicated team members and our incredible customers.

Wash Packages
Underbody Rinse and Rust Inhibitor
Ash Tray and Cup Holders Emptied
Steering Column, Gauge Package, and Dashboard Wiped
Crystal Polymer Sealants & UV Protection
Foamy Bleach Wheel Brite & Rim Cleaner
Rims and Tires Scrubbed/Wiped (includes Running Boards)
Door/Hatch Jams Rinsed/Dried and Wiped
Floor Mats washed – 4 in total
Floor Mats washed – 8 in total
Interior wipe of front cup holders and centre console
Interior wipe of front door panels and kickplates
Black Magic Tire Dressing
PACKAGE
SERVICES
Exterior Only
Enviro Soft Foam Wash
Hand Towel Dry
Special Wash
Includes Exterior Only
Pre Wash
Interior Vacuum (floor, seats, hatch)
Underbody Rinse and Rust Inhibitor
Ash Tray and Cup Holders Emptied
Interior Window Clean
Steering Column, Gauge Package, and Dashboard Wiped
Fragrance Spray
Ultimate Wash
Includes Special Wash
Crystal Polymer Sealants & UV Protection
Machine Wash Floor Mat(s) 4
Poly Shell Triple Shine
Foamy Bleach Wheel Brite & Rim Cleaner
Rims and Tires Scrubbed (includes Running Boards)
Rims Wiped
Door/Hatch Jams Rinsed/Dried and Wiped
Supreme Wash
Includes Ultimate Wash
Interior wipe of front cup holders and centre console
Interior wipe of front door panels and kickplates
RAIN-X
Black Magic Tire Dressing
Additional Floor Mats washed – 8 in total
New Fragrance Wafer